Hello!
I'm Candace, the founder and creator of My little Mantra. I have spent the last 15 years exploring the world of yoga, meditation, the healing arts, and reconnecting to the sacredness of life. I have a deep connection with, and appreciation for the natural world, and attribute my most inspired moments to this relationship.
The journey of My Little Mantra began in 2013 on my second trip to India. After living in Tulum, Mexico for over 8 years, I was introduced to the practice of Ashtanga Yoga and fell in love with the discipline, dedication and clarity that I felt after every practice. And so, I decided to go to the source and delve deeper into the lineage.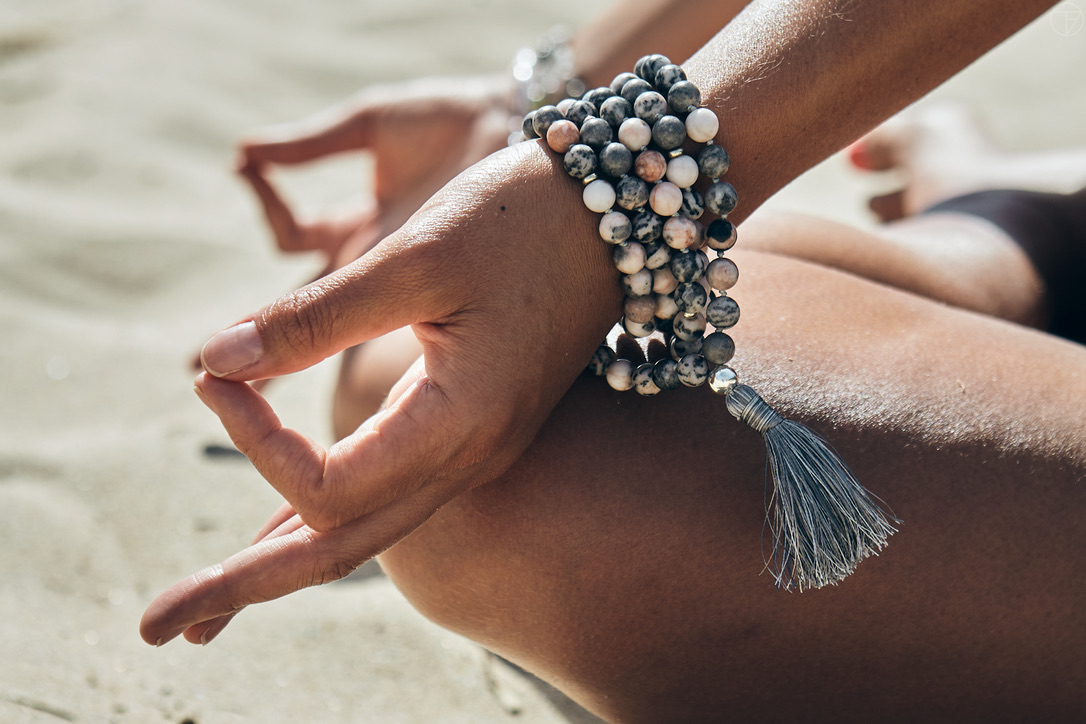 "What I can dream, I can achieve."
India is where I made my first mala. What started as a desire to create and personalize something that I could wear as a reminder of my mantra at the time 'what I can dream, I can achieve', quickly grew into something much more powerful. I found a state of stillness in mind and body with every bead strung and every knot in between. This became a sort of creative meditation.
The seed was planted.
My interest in this meditative/creative process evolved and I began to rediscover and reconnect with parts of myself that had been dormant for so long. My daily meditation practice gave me a renewed sense of wonder, creativity, purpose, and confidence in my connection with all of existence. I saw power in this, and I knew it was something I wanted to share with the world.
My Little Mantra was born out of an inner drive to share my experience and encourage others to cultivate a practice that helps us heal, so that we may show up in the world with more integrity, authenticity and alignment with the natural world.
Here and Now.
I now live in the breathtaking, mystical mountains of Sintra, Portugal, surrounded by wild beaches, and serene eucalyptus scented forests. I still love, value and cherish the process of making malas. As business grows, I intend to keep it at a level where I can continue to make them myself, with as much love, intention and attention to detail as that very first mala.
With Love,
Candace